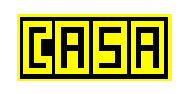 About CASA

A brief history and the current direction of....

CASA Modular Systems

---

CASA Modular Systems was established in 1971 to serve the growing professional electronics and telecommunications industry with highest quality components, materials and sub-contract services especially in cable-interconnect and mechanical hardware design and production of 19" racks and sub-rack modules. The adopted engineering philosophy is reflected in the CASA acronym:

Compatibility ~ Adaptability ~ Simplicity ~ Acceptability

---

Business grew to the extent that CASA became the nations leading contractor in RF cable-assemblies and heatsinks and a major supplier of RF connectors and cables for computer networking and specialist modular hardware based upon innovative designs and the custom adaption of these to meet the needs of discerning customers.

After 42 years CASA continues to serve the diverse needs of wider electronics technology in science and industry offering a veritable Aladdin's Cave of current and legacy electro-technology products supported by modern technological resources in logistics and management systems facilitated by in-house developed business software systems and the internet.

---

eCommerce:

CASA's somewhat belated entry into eCommerce was preceded by the processing of extensive images and eCatalogue resources of stock products. These simple on-line resources are being progressively exported to our eCommerce site for domestic and international on-line purchase.

---

Invitation:

We invite you to interact with our new eCommerce facility and encourage its development with your patronage and we hope you will afford us your constructive criticism etc.

---

Progress:

While we work on connecting/uploading the many 1000's of products to our eCommerce site we still maintain our original CASA www site with its extensive reference resources via HTML links within the evolving eCommerce system.

---

Notes:

more to follow another day....